Leather sewing machine
I have worked with leather for some time which I enjoyed a lot. Leather is so general purpose and is both robust and nice looking. So far I've made myself a wizard hat, dice bags, mug pads, bookmarks..
The majority of all leather projects involves a sewing, which is quite entertaining but really time consuming so I invested in a $60 leader sewing machine which make the whole process a lot smoother.
It is a hand cranked machine machine.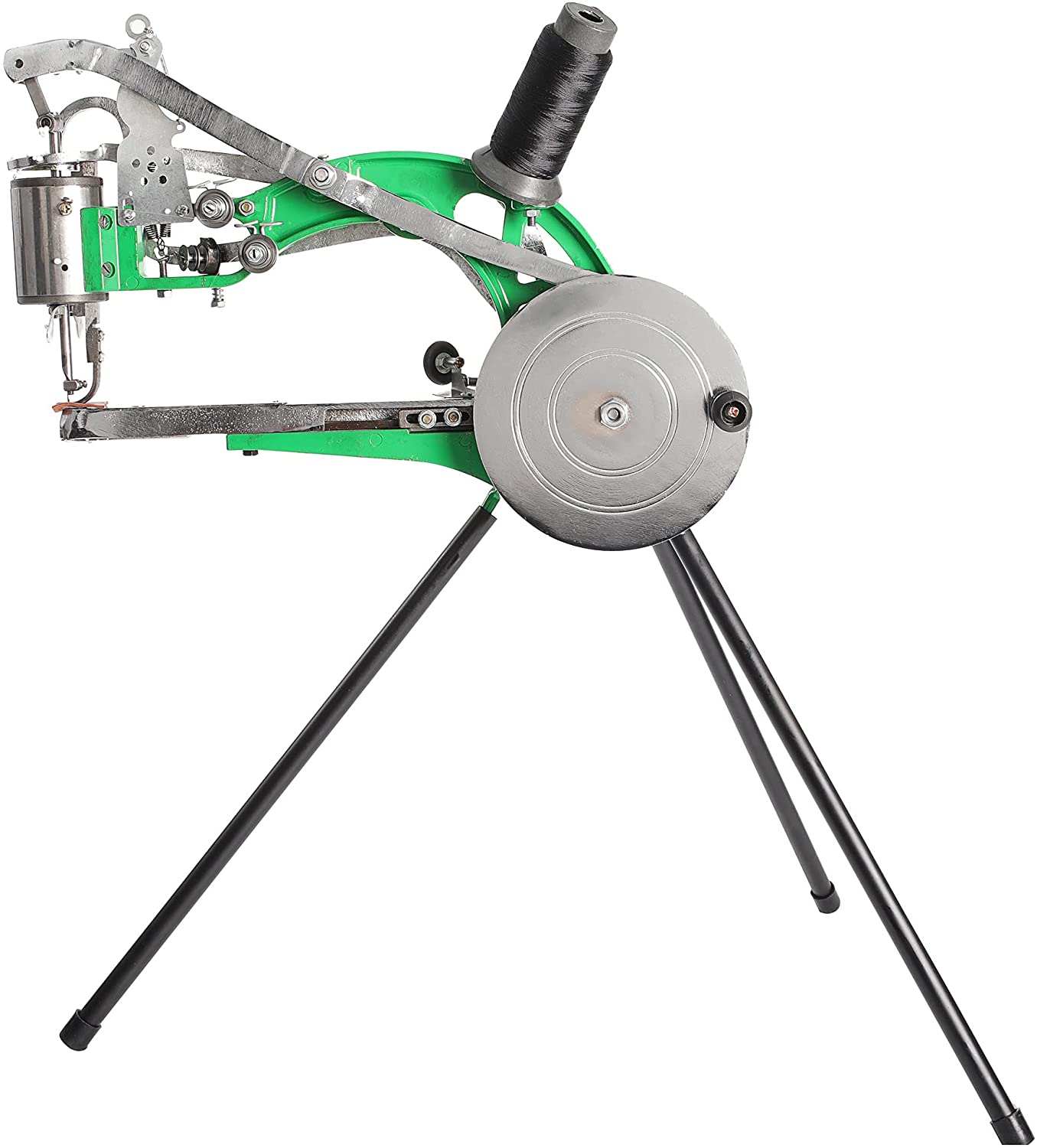 The stand
The stand that comes with the machine is really shitty, so I had to make a better one. I also wanted to have the machine on the table rather than on a tripod.
So I took some pieces of oak I had and glued them together. I picked oak as it is both aesthetically nice looking and because of its weight - I do not want the machine to move around as I'm sewing. As oak is quite hard, I tried to thread the holes and use a bolt instead of screws, and it worked out quite well. The flexible lump did not even needed any extra support.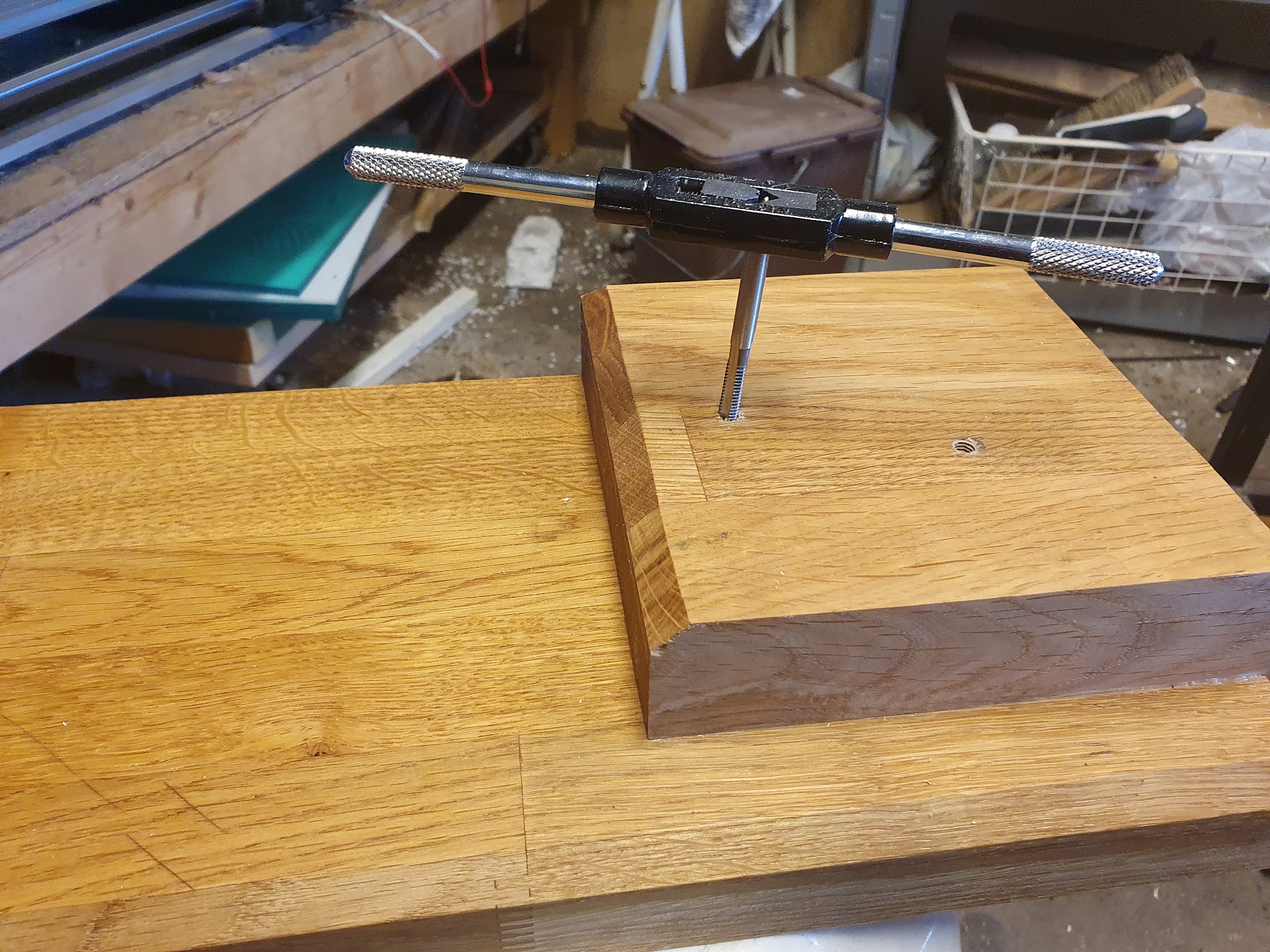 The end result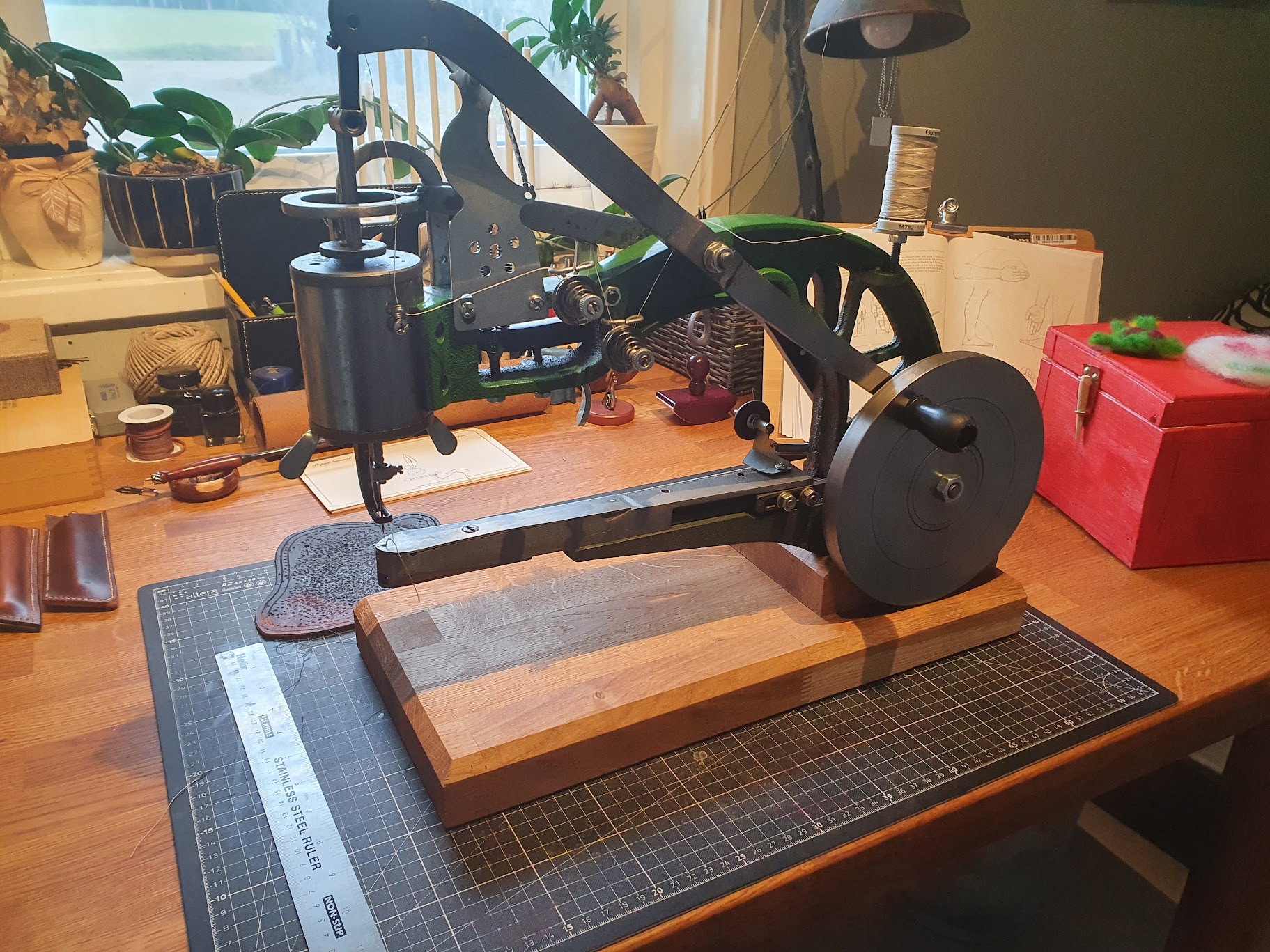 The machine
The machine is impressive, especially for that low price. It was delivered with ten extra needles, three extra bobbins and one extra shuttle with shuttle bearer.
The machine is also surprisingly intuitive despite all tuning knobs, the mechanical design makes it easy to see where you need to adjust to achieve the desired result.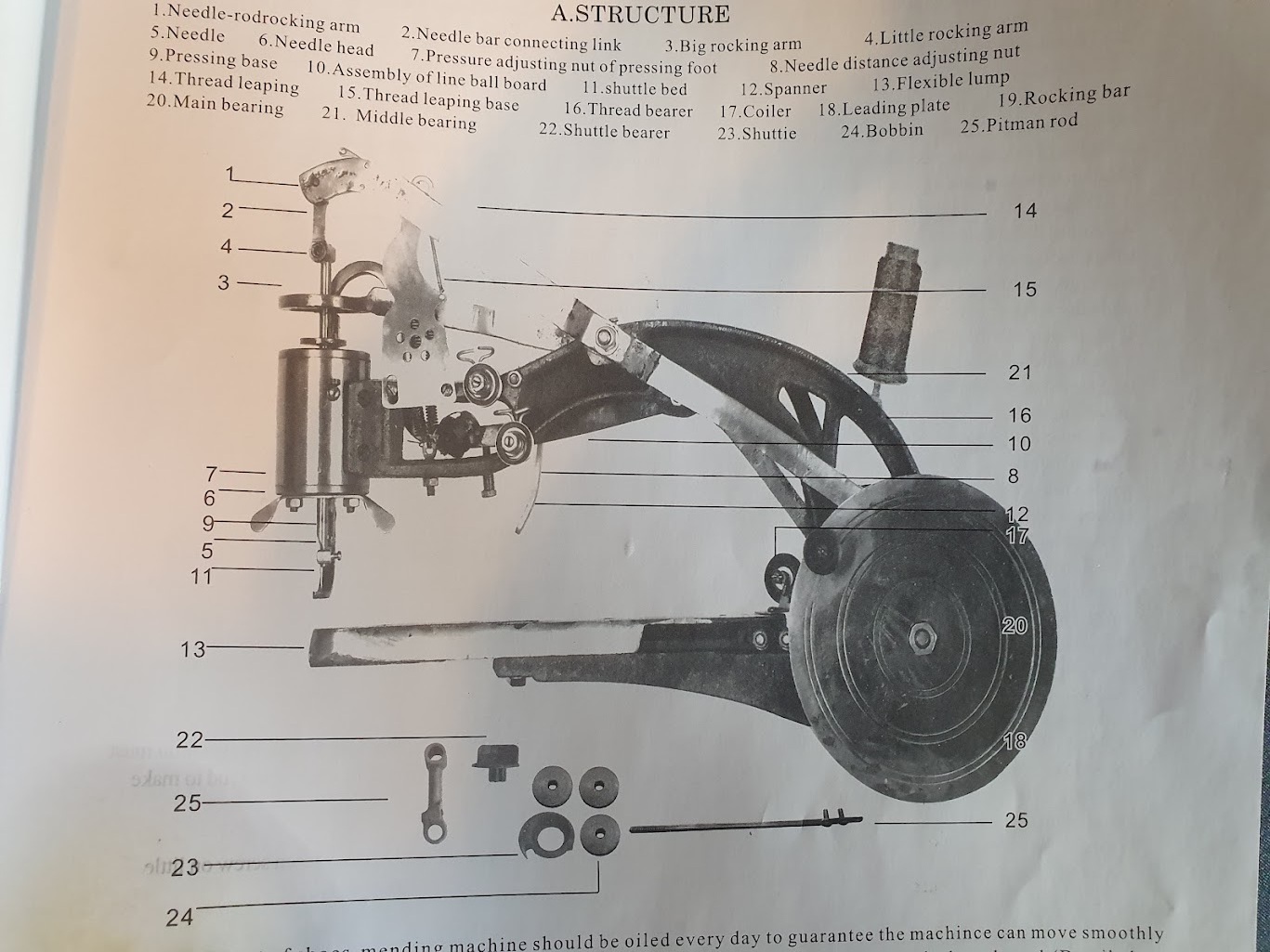 I also like that the sewing head it rotatable, it helps you sew those tricky parts that you need sometimes.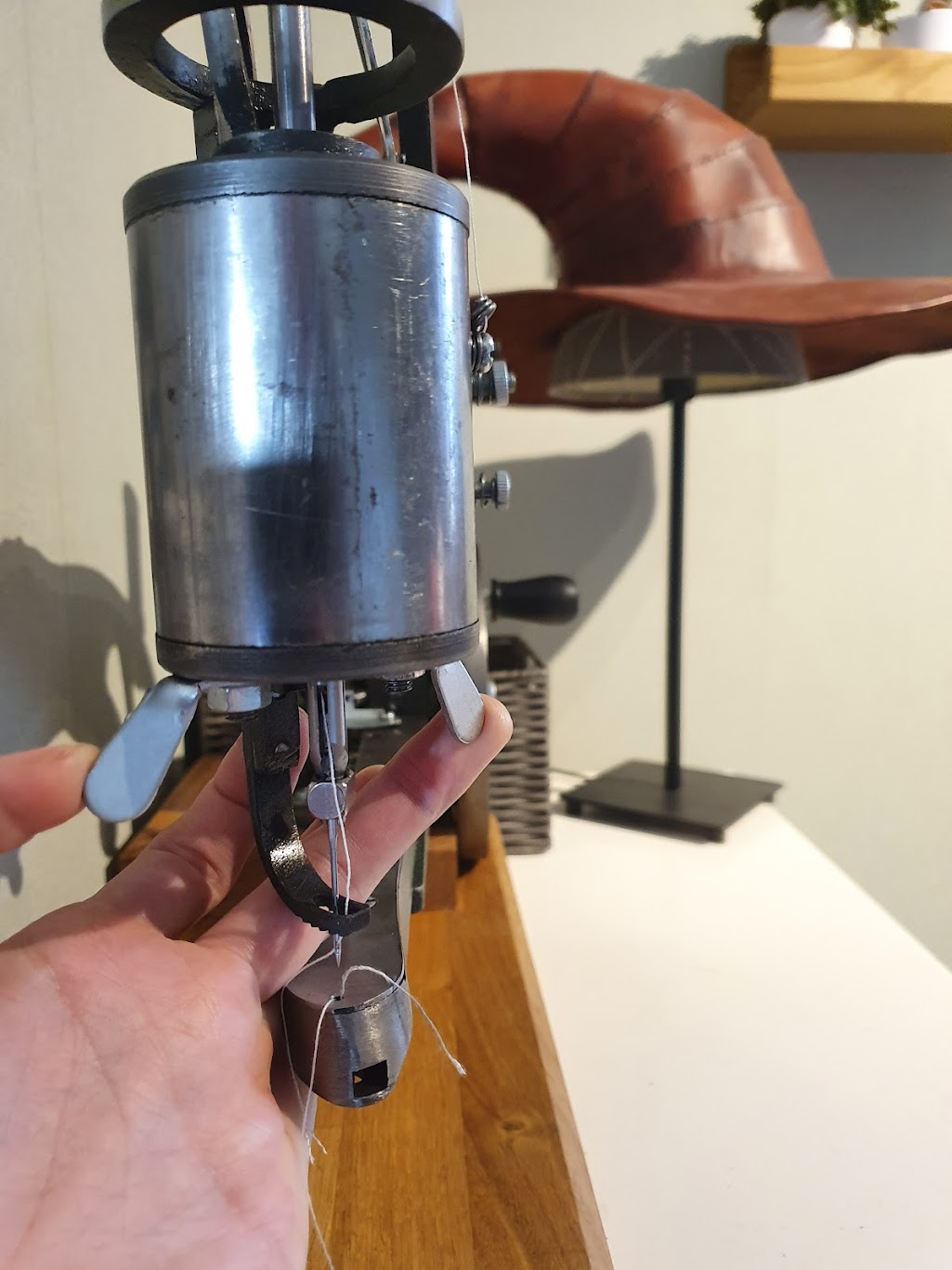 The thread
I've tested it out with several different threads. Nylon thread is very strong and works well with the machine, however I don't think it give the right impression on a leather project, so I go all in cotton.
Waxed thread should not be used in the machine as the wax goes off the thread and it ends up with cleaning the thread bearers..
The result
The first test project I made was a pencil case for my fountain pen. I've made a few before with hand stitching, the diffrence now is that it took 1 minute to stitch instead of 30+. The result is quite good too. It missed a few stitches, but that is now fixed after that I have adjusted the thread tension.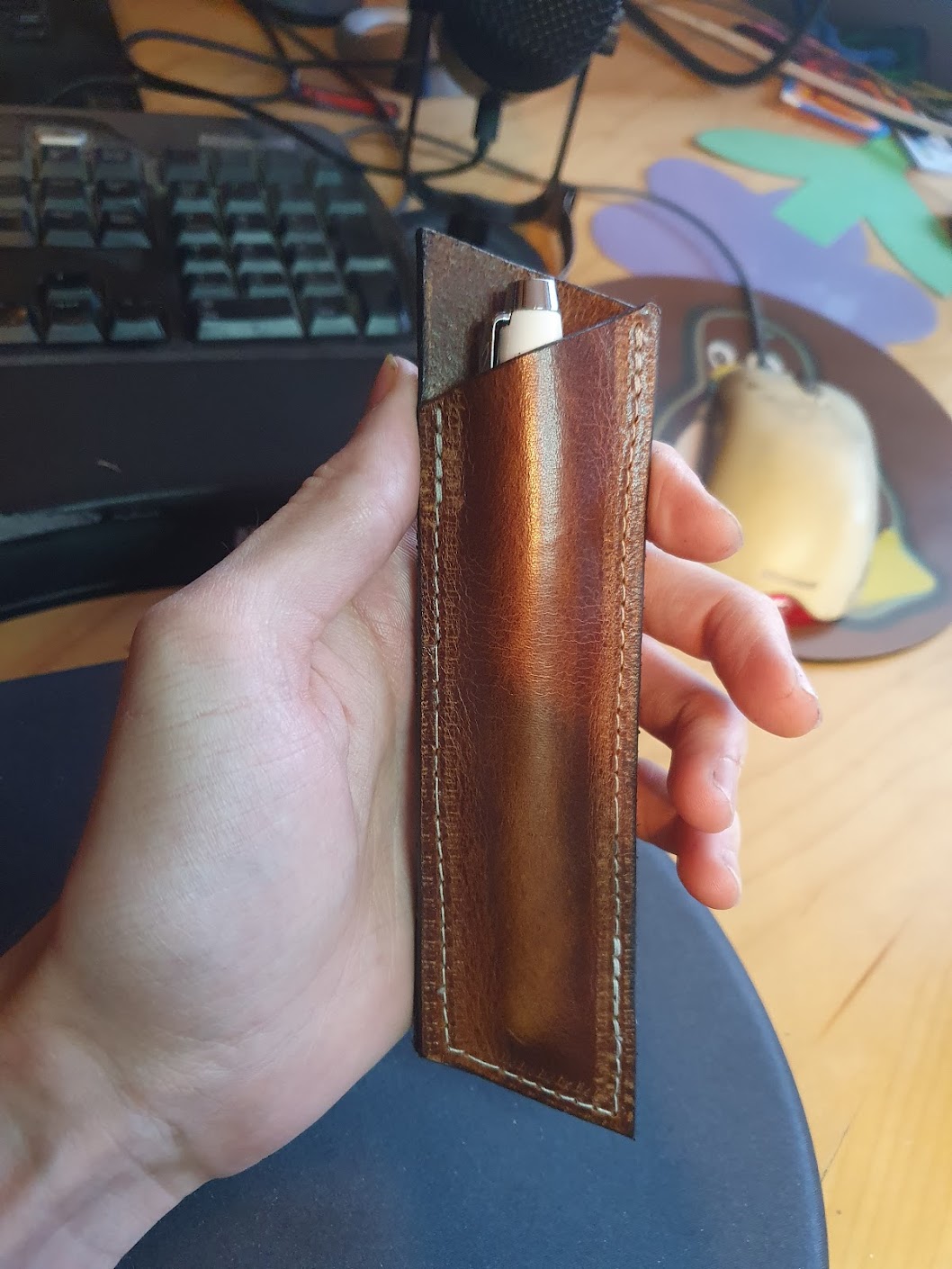 The capacity of the machine is also impressive. It can sew three 2.5mm leather pieces stacked together complete unchallenged whatsoever.